News
Long Term Care – Anna Gidman
---
A Mother, Daughter, and Wealth Manager's guidance on how to 'be prepared' for one of the most challenging and emotional times of your life – organising long term care for your loved ones when they are at their most vulnerable.
Some years ago, at a conference I heard a speaker say, "you don't know what you don't know". Now, whilst very true, I may never need to know some things.  What I have found in my lived experiences is that you don't know what you are going to need to know until you need to know it.
I have almost three decades experience of supporting clients with their financial planning especially when they have life experiences that divert them off the road well-travelled to a new bumpy road with many potholes and diversions with no clear destination.  This is when they have needed me the most to help with adapting their financial planning to meet their new objectives.
Often it is the responsibility for making well-informed decisions for loved ones and an understanding of the legal processes, the entitlement to support both financially and emotionally even when there are considerable assets, and concerns as to how long those assets will last and the impact of a reduced legacy for their family. Cash flow forecasting tools have really given many clients peace of mind.
To hear doctors and consultants talking about DNR (Do Not Resuscitate) and attending "Best Interests" meetings as easily as they ask each other to pass a pen is hard.
My experience of long-term care needs has been both personal and professional.  I have organised care for a parent who suffered a long-term chronic diagnosis, who resided in a different county and who has now passed away.  I am a parent carer to a 13-year-old son with disabilities present since birth who has complex needs involving education, health, and social care.  I have dealt with adult social care and disabled children's social care at the same time, and it is ever challenging and emotionally exhausting.
However, along the journey I have learned how some very simple things can really make life a lot easier and it is my wish to share these with you.
This article is aimed mainly at long-term care for the elderly, but many parts of the advice are just as relevant for someone younger needing care.
Firstly, let's look at the financial challenges of long-term care:
The cost of care and the type of care needed will require a financial assessment known as a Single Assessment Process to determine who funds the provision which will be either self-funded or local authority funded.
If a relative has been discharged from hospital to either their own home or a care home often the first few weeks care is provided by the NHS Continuing Care Policy. However, after 4-8 weeks this ceases and then a financial assessment is required and completed by Social Services.
Many of our clients assume there is no help if they have savings or assets like property. However, Personal Independence Payment, Disability Living Allowance or Attendance allowance are NOT financially means tested.  They are tested against a needs assessment, but not the ability to pay.  They are also a non-taxable benefit.
When needing to source care for loved ones as a self-funder it can be done via agencies, directly employing carers or when care needs have increased to the point someone is not able to be alone at any time of the day, residential care/ nursing home is often the most  appropriate for safe guarding purposes  but also tends to be more cost efficient at this point.
Things to Consider
If a carer is ill/cannot attend an agency/care home will find someone else to provide the care but if you have found someone yourself, you will also have the problem of trying to find a replacement at short notice or providing the care yourself.
Safeguarding- Carers from an agency/care home will be DBS checked, CQC inspected and have training in first aid and Manual Handling as a minimum and be insured for any any damage they could cause or for any injuries to themselves or others that could happen.
Agencies can be more expensive than directly employing someone but if your loved ones need care at home 24 hours a day you could need a team of at least 4/5 full time carers to cover the full week including days off which would cost more than a typical residential home.
Now let's look at some of the practical tips if care is organised by families ….
Your carer needs to be the right type of person, providing the right care at the right time and at the right price and those stars are not easy to align.
Finding the right person or agency and then needing to plan for their time off. Ideally, I recommend you build a team around the person who needs care so there is resilience to cover for when others are unable to provide support.
Be very clear whether the care plan (which should be drawn up by a social worker) highlights needs that cover all areas of daily living tasks.
Personal and Intimate Care i.e., washing, dressing, toileting and medication etc usually provided by someone called a carer.
Social Care i.e., enabling someone to get out and have some fresh air, see friends or family, continue a hobby or even help with shopping and cleaning – often called a personal assistant or enabler.
To help with dementia and remembering to take medication a simple but useful tip is to ask for medication to be provided in blister pack form with the days of the week and AM, Lunch and PM sections so anyone caring can see if medication has been taken and prompt if required.
Occupational therapists can help with recommending mobility aids and adaptions to help people, and many are either provided free or are very low cost.
If the property needs to be adapted and is owned sometimes a Disabled Facilities Grant can be provided by the local authority for up to £30,000 and can be used for wet rooms and widening doorways and making a home wheelchair accessible etc.
I prepared a hospital bag for my mother with everything she would need for a stay in hospital including underwear, sleepwear and toiletries and a list of the prescribed medication. This meant the paramedics could get my Mum to hospital quickly and without delay looking for a bag to pack.
A care book is very important, so that all carers can log the time they arrived and left and what they did or comments on how the person was. Any allergies and next of kin contact details should be on the cover. It needs to be on display in a visible position with a list of mediation so that the emergency services can see any important information and allergies easily.
I hope you have found these tips and guidance helpful; your own (our) financial planners should be able to help you with the financial side of things and signposting to professionals who can help with powers of attorneys which will also be very important if your loved ones have strong opinions on how and where they would like to receive care.
My tips have come from both personal and professional lived experience but also from support groups of which there are many in the community and on Facebook forums, Age UK, and Citizens Advice.
Speaking to people who have been on the same journey and faced the same difficulties is invaluable.
You can only do your best and try to learn what you don't already know!
Anna Gidman
Wealth Manager
William Highbourne Wealth Management
---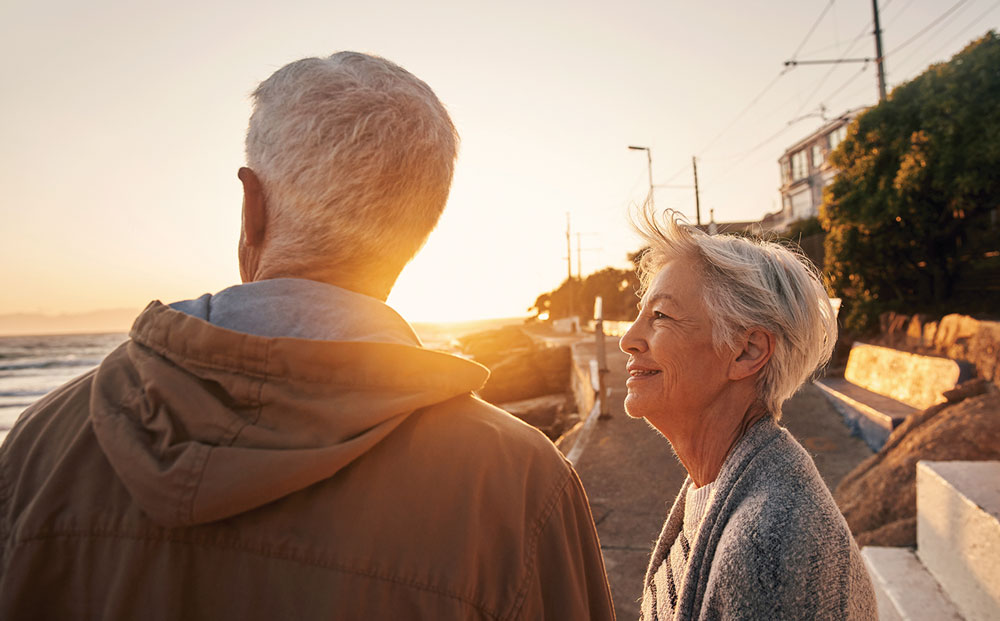 ---